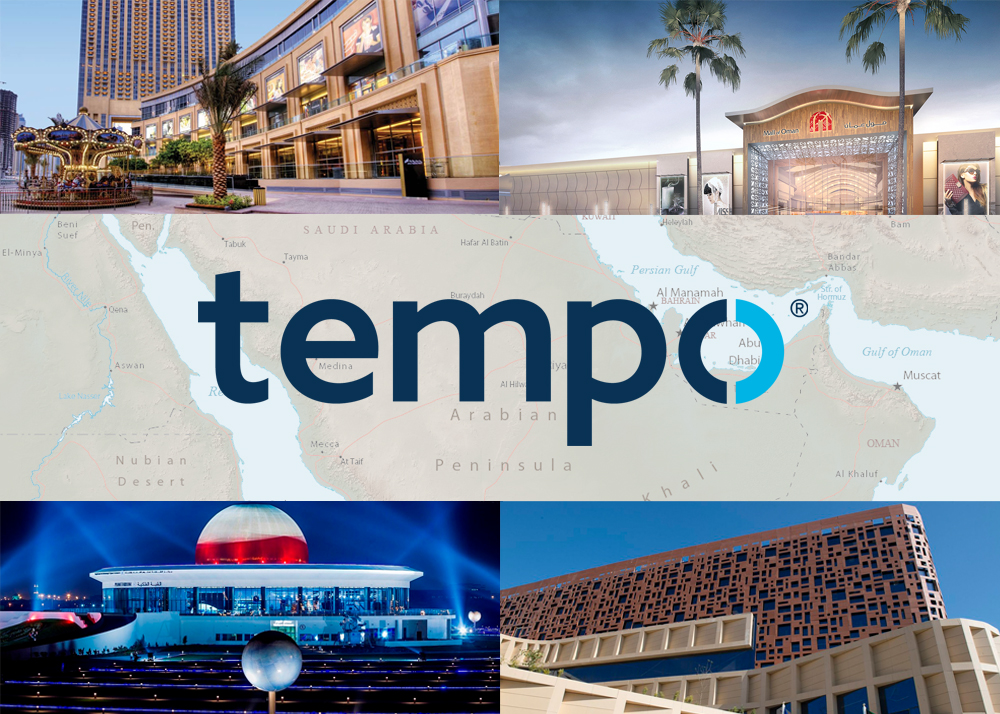 Tempo Reaffirms Commitment to Middle East Market
September 24, 2019
Tempo LLC, an Irvine, California-based LED lighting manufacturer, reconfirms its commitment to expanding its reach in the Middle East. Since 2015, Tempo has been providing manufactured in America LED Lighting Products for architectural and theatre applications within the region.  Tempo's product strength is found not only its high quality, but it's ability to provide uniquely configured versions of products tailored to the most demanding project requirements.
Tempo is eager to mark its involvement in the region and in support of the Kingdom of Saudi Arabia's (KSA) quality of life initiatives that will enhance individuals' lifestyles by developing an ecosystem to support and create new options that boost citizens participation in cultural, environmental and sports activities that is announced on  www.vision2030.gov.sa.
"We are confident in our ability to play a significant role in national and international initiatives that improve citizens' overall quality of life. The KSA program is an inspiring vision for the future development of cinemas, theaters, museums, hospitality and more," says Tempo's President, Michael Bremser, Ph.D.
Tempo is demonstrating its active participation in Middle East growth programs by sponsoring both the Mena Cinema Forum (October 22-24, 2019) and Cinema Build KSA (February 19-20, 2020) events. In addition, Tempo President, Michael Bremser, Ph.D. has been tapped to speak in Riyadh at the Cinema Build KSA event on the topic of lighting's contribution to the cinematic experience. For more information about Tempo, visit www.tempollc.com.
Tempo's Middle East applications include:
King Abdullah University of Science and Technology, Kingdom of Saudi Arabia
Sharjah Planetarium, United Arab Emirates
Cinemas at Marina Mall, Dubai, United Arab Emirates
Cinemas at Dubai Mall, Dubai, United Arab Emirates
Mall of Oman, Oman
NATO Regional Headquarters, Kuwait