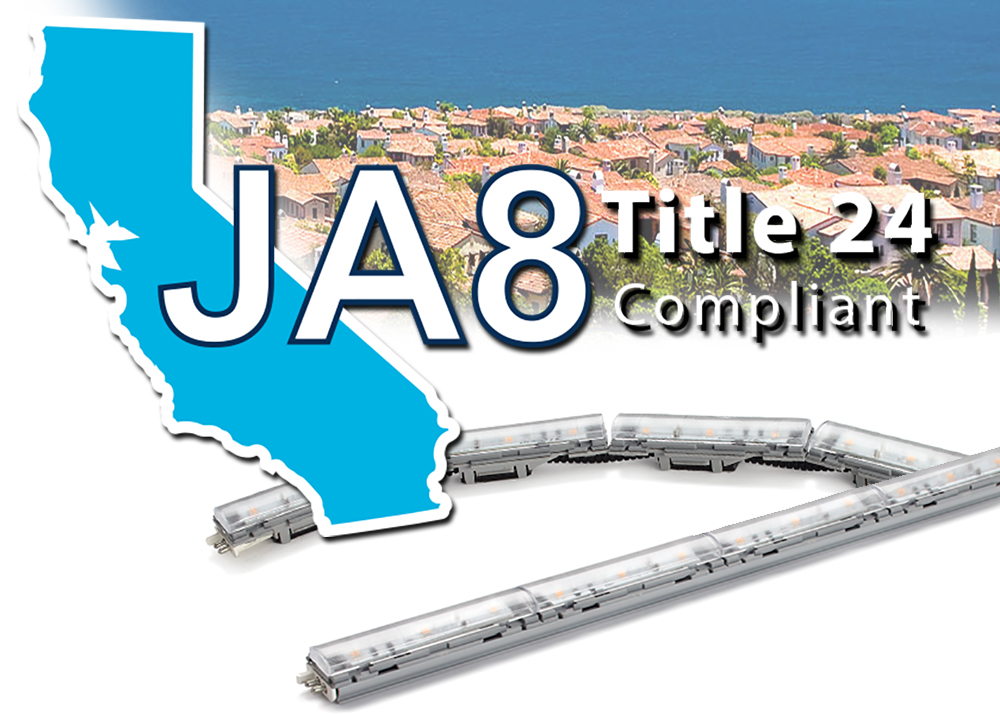 Tempo Announces Title 24/JA8 Compliance on C3 Series of Linear LED Fixtures
September 20, 2019
Tempo's C3R and C3S, High CRI models have been certified by a third-party testing lab to comply with California's Title 24/JA8 requirements.
The JA8 definition of high-efficacy lighting makes JA8 certification the benchmark for quality of light. Requirements include 3McA color consistency, CRI of 90+ and less than 30% flicker in both dimmed and undimmed state. In California, JA8 applies to any residential construction project that requires a permit: single-family homes, multi-family homes, apartment units in residential high-rises and guest rooms in hotels and motels.
Tempo's low voltage C3 product line can be used in these residential applications for cove lighting, soffit lighting, accenting of architectural features and many other applications. The low profile design, which includes 3 inch modules, allows the C3 to fit into the smallest spaces including tight curves. This versatile lighting solution also offers module spacing options, tool-less connector system and easy in-field maintenance for sustainability.