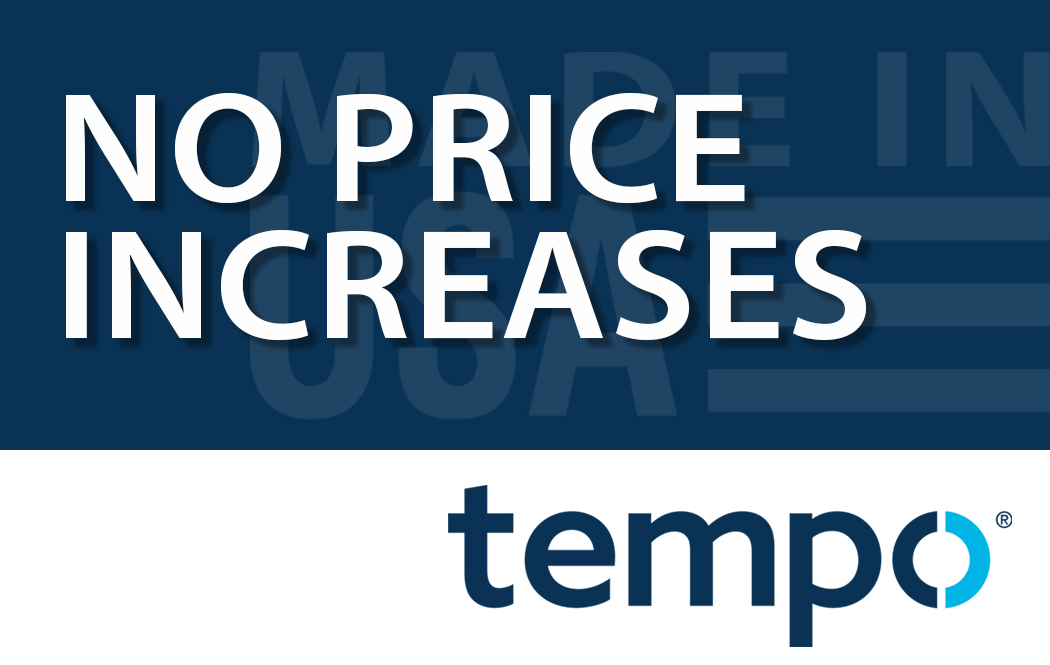 Tempo Announces 'No Price Increases' in Wake of Increased U.S.—China Tariffs
June 11, 2019
IRVINE, Calif. (May 29, 2019) – Tempo, LLC (Tempo), an award-winning manufacturer of configurable linear LED lighting, announced today that no price increases will be passed on to customers due to increases in U.S. – China tariffs. 
Tempo LLC, designs, manufactures and assembles their lighting fixtures in California, U.S.A., thereby alleviating any concerns of project interruptions and increased pricing due to overseas imports. Tempo is proud to manufacture their products in the USA and confidently announces that their current pricing will remain unchanged. 
"We understand the importance to our customers of avoiding project delays and disruptions," states Ian Shaw, Tempo's Vice President of Architectural Sales. "By keeping our pricing as-is, our customers can be assured that Tempo is diligent in performance and they will not be surprised by tariff-related price increases."  
The Office of the United States Trade Representative began implementing additional tariffs in 2018, on various materials and products imported into the U.S. from China. LED lighting has most recently been affected due to additional tariffs being placed upon components earlier this spring. When tariff increases are announced, it is common for manufacturers who rely on overseas imports from China, to raise their pricing and pass them on to their customers.  
"Tempo's customers are our greatest asset," declares Michael Bremser, Executive Vice President and General Manager. "We strive to supply our customers with quality, Made-in-the-USA products at competitive prices." 
About Tempo, LLC 
Tempo designs, develops and manufactures award-winning configurable LED linear lighting solutions for architectural and theatre applications. Its broad portfolio of specification-grade lighting products provides architects, lighting designers, engineers and owners the ability to configure lighting solutions to meet the most challenging project and budget requirements. Tempo is a pioneer in the solid-state LED lighting industry and the leading manufacturer of safety lighting systems for the theater market. Founded in 1986, the company manufactures their innovative products in Irvine, California which proudly bears "MADE IN THE USA". To learn more about Tempo, visit www.tempollc.com.