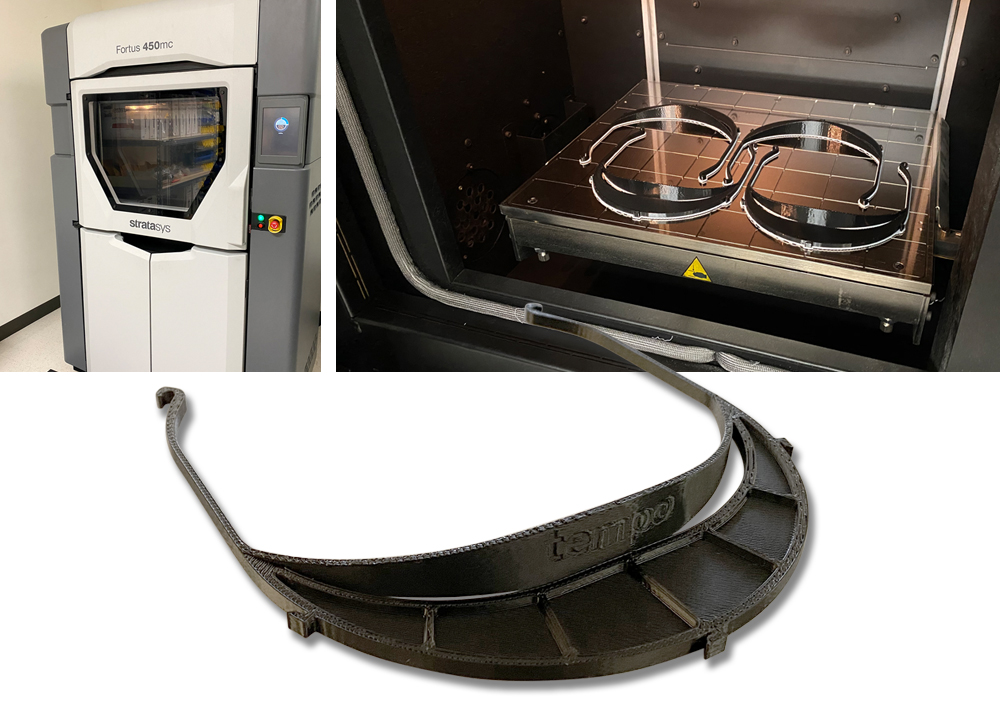 Tempo 3D Prints Face Shields To Help Battle COVID-19
April 06, 2020
The rampant spread of the novel coronavirus (COVID-19) has resulted in a critical shortage of medical face shields, which play an essential role in protecting healthcare providers. The sharp surge in patients brought on by the coronavirus pandemic has rapidly depleted the inventory that hospitals and medical institutions have on-hand.
Tempo has recently joined Stratasys's Covid Response Team for the production of face shields as the answer to the need from healthcare providers all over the world. This collaborative network intends to leverage 3D printing capabilities to face the inventory crisis that healthcare providers are enduring. Fused Deposition Modeling (FDM) printers will be used to 3D print visors that will then be attached to shield components. The result will be much-needed protective face shields that will ship to health care institutions with critical need. As a partner in this effort, Tempo, Stratasys and other companies have currently committed to filling the need for 330,000 face shields per month and printing over 4,000 pieces per day.
"We recognize the life-saving importance of those in the healthcare profession and want to support them and contribute to their efforts in our own way. We hope this joint manufacturing effort demonstrates our commitment to
their safety and the lives of those they protect," states Michael Bremser, President of Tempo Industries, LLC .